Franz Kafka was a world-famous writer, who was born in a German Jewish family in Prague. Usually, he is presented as someone who spent most of his life in his hometown. It is not so known he really liked travelling. I travelled in his footsteps all around Germany and wrote reportages about his favourite café in Berlin, his visit to the centre of natural lifestyle in Dresden or what inspired him in Weimar.
This was just the start of my interest in the German cultural scene and touristic places. I wrote a review of the outstanding David Bowie exhibition in Berlin, I interviewed a curator from the new Bauhaus Museum in Weimar, and also presented the maritime museum in Hamburg to Czech readers and inspiring stories from Frankfurt, where are various Czech-German spots.
Hamburg
My article is full of cultural tips as a review of an exhibition of famous German fashion photographer Peter Lindbergh, also I wrote about the Museum of emigration, where I saw stories about thousands of people, who left Europe at the beginning of the 20th century and travelled to America.
Thuringia region (Weimar – Erfurt – Gotha – Wartburg)
Frankfurt am Main
This is a story about Czech teacher Katerina, who is the founder of Czech school in Frankfurt and told me about her favourite places as the Cathedral of St. Bartholomew and the Jewish Museum, where is a permanent exhibition about Anne Frank, as she was born in Frankfurt.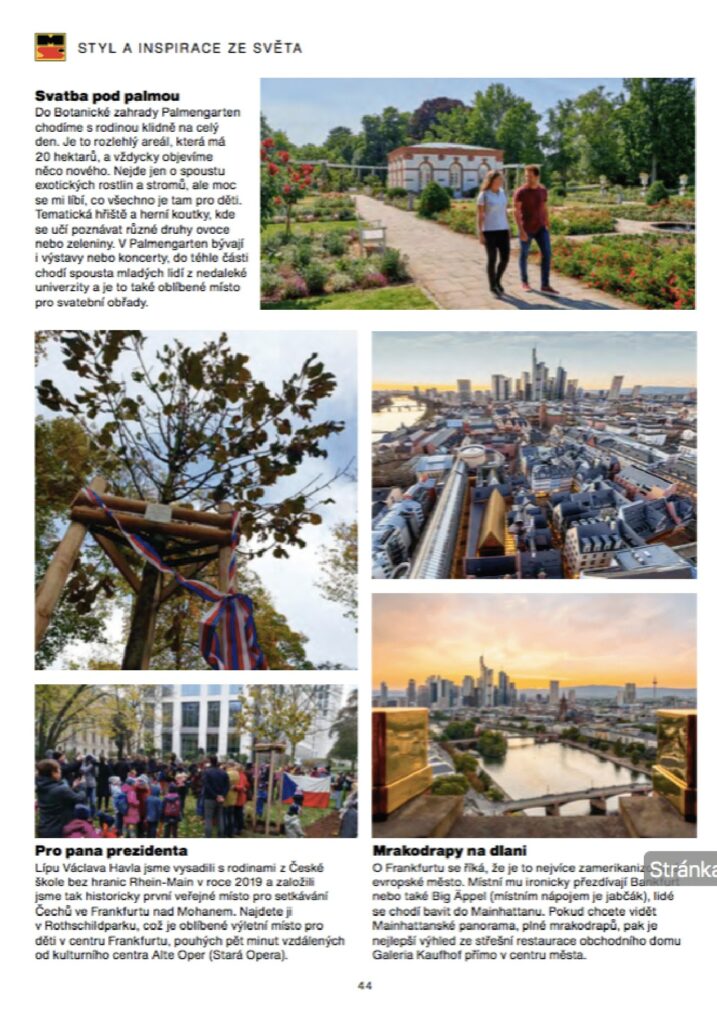 Weimar
I really like Weimar, because it represents a unique combination of classical art and modernity. I wrote series of articles about this charming town, including stories about Goethe, Nietzsche and other famous personalities related to Weimar. I also recorded stories of young designers, who are inspired by the famous art school Bauhaus, based in Weimar at the beginning of the 20th Century.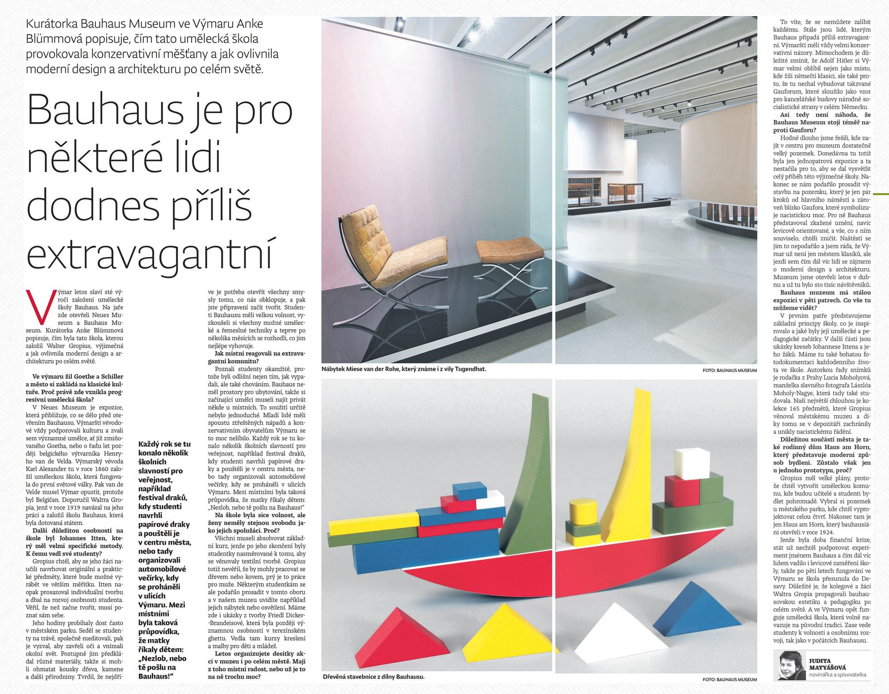 Berlin
My favourite artistic genre is photography, so when I heard about the exhibition of Helmut Newton in Berlin and I knew I have to go there! And of course, I could not miss the exhibition about my favourite singer, David Bowie.