Madrid, Barcelona, Sevilla, Toledo and many other beautiful cities all around Spain. I saw all of them as a tourist, but in 2021 I had a chance to go to Catalunya for a press trip. I visited inspiring museums, galleries and other cultural institutions. Now I am preparing a series of articles about my experience in Catalunya because Czechs do not know so much about this region and I am very happy I tell them more about cultural highlights.
La Jonquera – Museum of exile
In October 2021 I published an article about the excellent Museum of exile in La Jonquera. I have been to many historical museums all around Europe, which present dramatic stories from WWII, but this one is really something completely different. Emotional stories of those, who had to escape from Catalunya and went to France in 1939 are almost unknown to Czech readers. My article describes concrete stories of refugees and also their artworks, which are shown in the museum.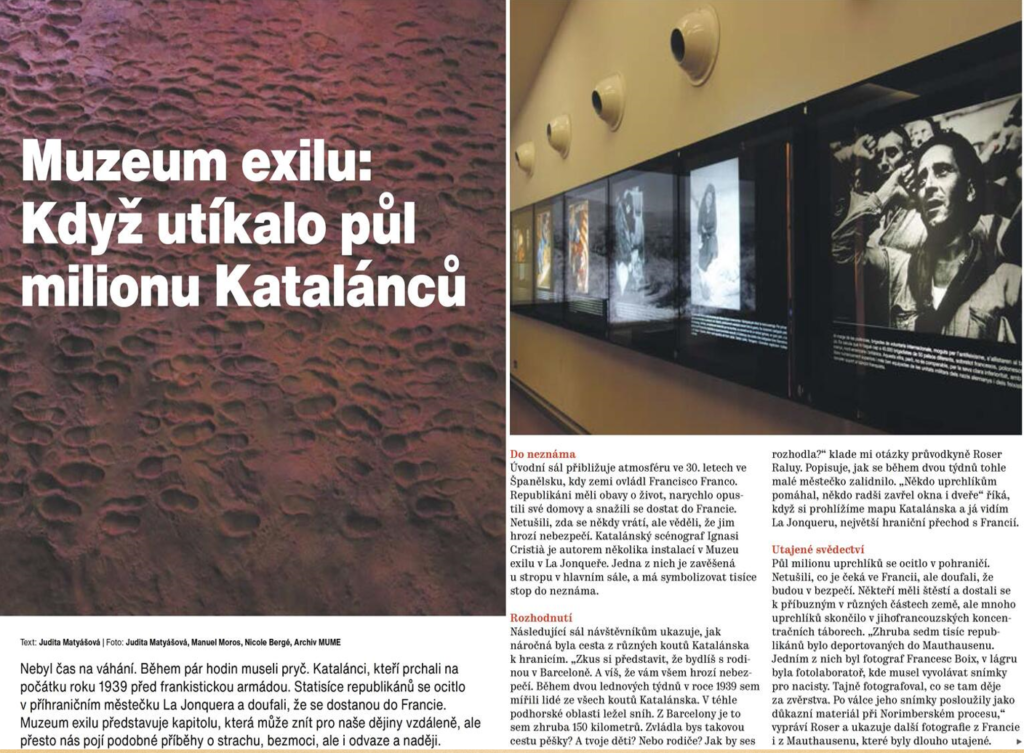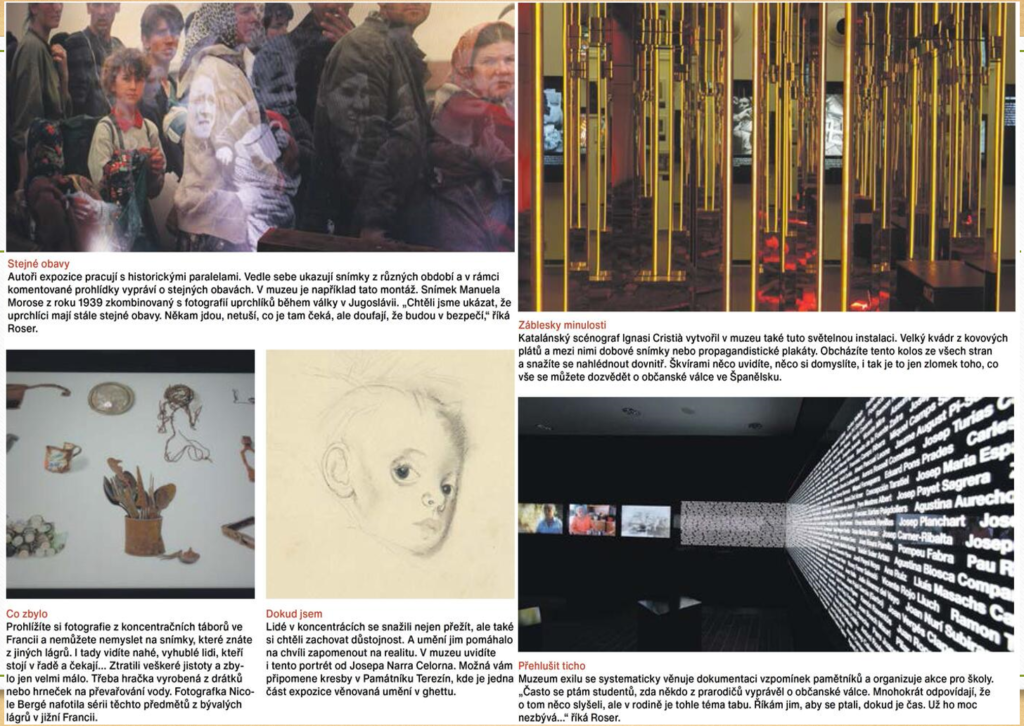 Besalu – Circusland
Except for the museum of exile, I visited also the brand new museum of the circus – Circusland, which is located in the centre of the famous medieval city Besalu. I spoke with Genís Matabosh, he is the owner of Circusland. A few months ago he finally fulfilled his dream: for more than 20 years he has been collecting all about the circus and now finally he has an amazing place, where he shows materials from the fantastic world of the circus. And of course, I had to ask him if he has anything about a famous circus from Czechoslovakia. Of course, he has!